Advice on Business Start-Up
According to The World Economic Forum, a staggering 90% of small businesses end in failure.
At Food Safe we are passionate about helping you succeed and beat the odds. We believe you can start a successful business if you learn about some of the pitfalls ahead and what it takes to succeed!
This business startup advice page for entrepreneurs and the resource videos we have curated from some well know people that we follow too, help you better understand and navigate the challenges ahead as a new food business owner and entrepreneur.
This video explains the Top 10 Mistakes of Entrepreneurs – Guy Kawasaki
Mistakes to avoid when starting any business:
Multiply big numbers by 1 per cent
Scale too fast
Focus on partnerships
Focus on the pitch
Use too many slides
Proceed serially
Retain control
Use patents for defensibility
Hire like you
Befriend your investors
This video explains the Top 10 Rules For Success – Marcus Lemonis
10 Rules For Food Business Start-up Success
Make a business plan
Have enough working capital
Create a to-do list for tomorrow
Take care of your employees
Have the knowledge
Constantly re-invent yourself
Always stay one step ahead
Stick to the grind
Push through the fear of failure
Standout
This video explains 10 More Rules For Success – Michael Moritz
10 More Rules For Food Businesses to Succeed
Stay in touch with your product
Seek out excellence
Be ready to seize the opportunity
Do what excites you
Think about tomorrow
Care deeply
Follow your instincts
Be ready to move on
Indulge your passion
Learn from Steve Jobs

Focus
Simplify
Take Responsibility End to End
When Behind, Leapfrog
Put Products Before Profits
Don't Be a Slave To Focus Groups
Bend Reality
Impute
Push for Perfection
Tolerate Only "A" Players
Engage Face-to-Face
Know, both the Big Picture and the Details
Stay Hungry, Stay Foolish!
This video explains how to build a tower and a team as you grow – Tom Wujec
Some of the Companies & Brands Food Safe works with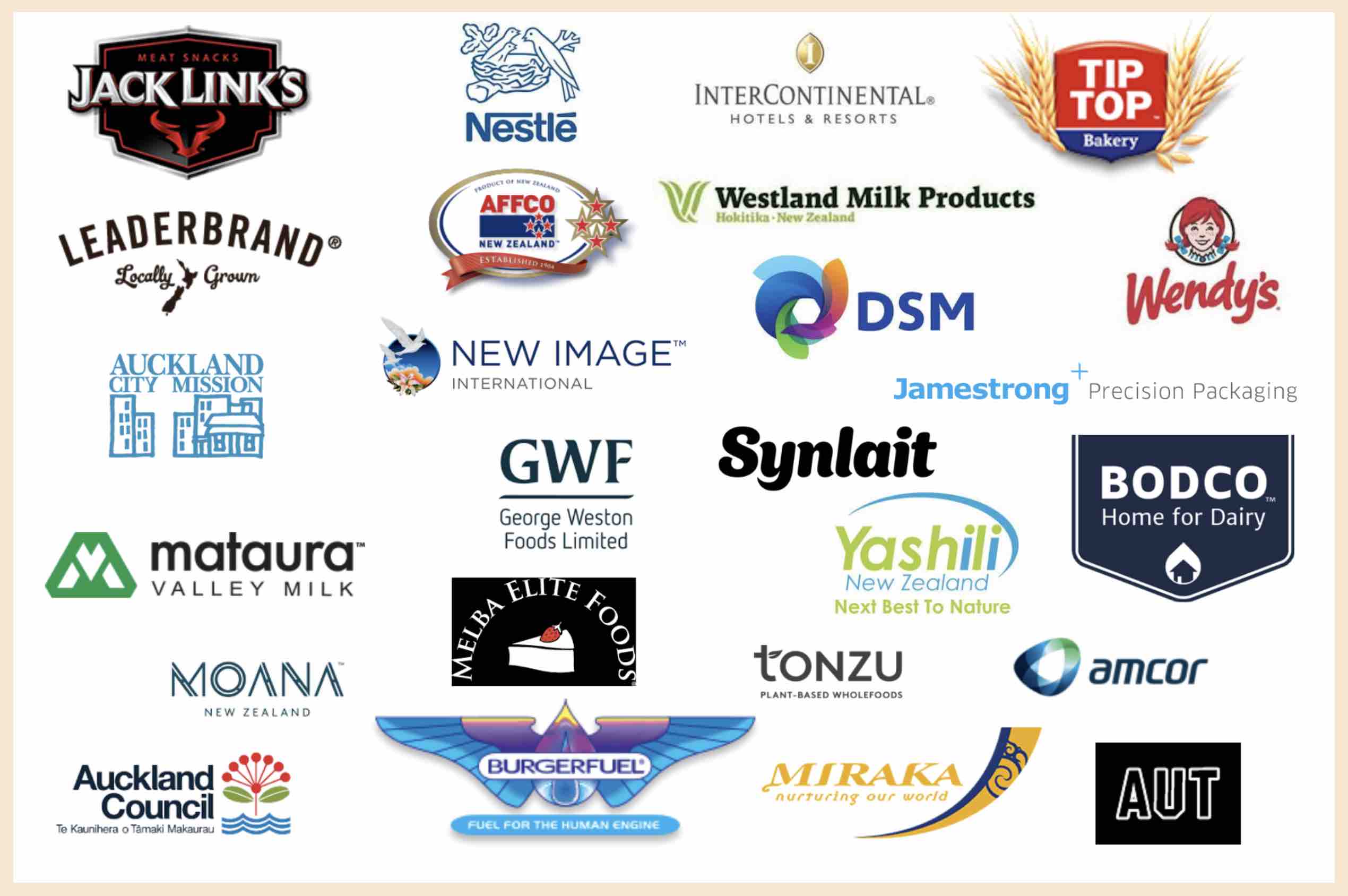 Food Safe Ltd is Accredited by the New Zealand Government + is a Category 1 NZQA-Registered PTE. Training complies with Codex Guidelines
Our training is trusted by both well known New Zealand and Global food companies and heaps of small teams too!
Our training is science-based on New Zealand regulatory and globally recognised best practice including – MPI, FAO, FDA, EU
Food Safe's advisory committee includes leading experts, quality and compliance managers, and governance experts. For even more information about Food Safe and the companies we work with, click here
Food Safe's Training:
Complements compliance requirements
Is simplified and visual, and supportive of implementing learning back on-job
Is delivered by a trained ISO 9001 & 22000 lead auditor
It is delivered by a trainer with first-hand knowledge and experience in high compliance operations where Food Safe also operates, such as the meat, dairy, and seafood sector. This allows us to transfer best practice.