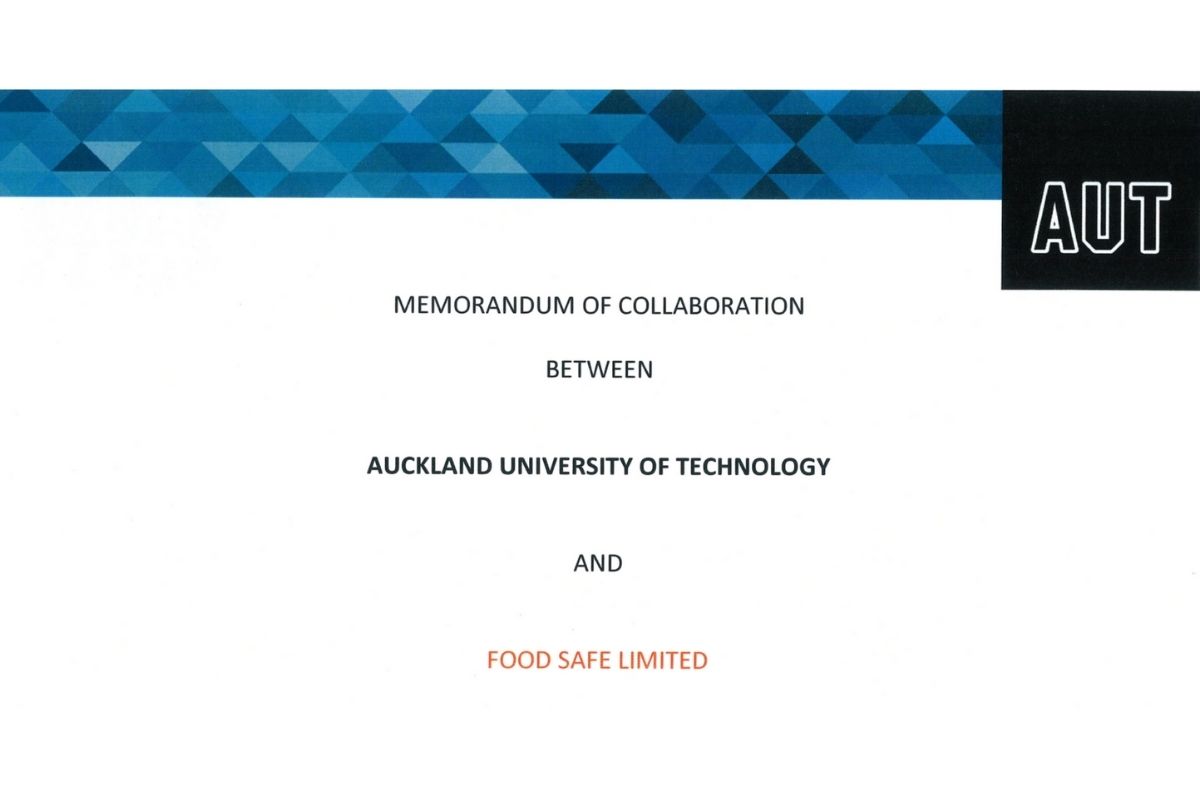 AUT School of Applied Sciences has a well-respected footprint in both New Zealand and China where it offers a Food Microbiology programme.
This Memorandum of Collaboration (MOC) is the result of a relationship that goes back several years to 2014 aimed at continuously improving knowledge and the current status of food safety and world-class research both in New Zealand as well as globally.
This collaboration is a joint initiative to promote a holistic understanding of food safety across the value chain underpinned by academic rigor in line with the Dairy Capability Working Group Report produced by the Ministry For Primary Industries (MPI).
Food Safe Limited and the School of Applied Science at AUT intend to continue this relationship as a result of this formal MOC and pursue further co-operation in fields that are of mutual benefit.
Synergy: Our expanded collaboratory scope now links four continents: Australia, Asia, Europe and the US with even stronger relationships within New Zealand.
Benefits to Food Companies?
Clients of Food Safe will now benefit from even more world-class academic research and networks in the field of Microbiology and Food Science, including leading-edge biotechnology expertise.
The ability to tap into unlimited resource capability (including Ph.D. and Masters experts) and "boots on the ground" when a technical non-conformance (NC) is holding up operational performance.
The ability to scale joint projects at will with an even smarter capability skill-set.
Increase competitive advantage at speed while bridging any knowledge gaps.
What drives our Synergy?
Sharing of learning and best-practice.
Joint participation in course development and delivery.
Visits by an exchange of staff for the purposes of research, teaching, and discussions.
Joint research activities.
Food Safe's Goal: Help people and companies succeed!
Food Safe's Business Beyond Commerce (Sustainability) Journey: