Cleaning checklist for food preparation areas
Implementing proper cleaning, sanitising, and disinfecting techniques is vital in the food service industry. Regular cleaning in the back-of-house helps to avoid cross-contamination and the spread of disease. Without a cleaning schedule in place, keeping your commercial kitchen clean can seem overwhelming. That's why we have created a kitchen cleaning checklist for your staff to help ensure all important tasks are completed. Feel free to use and customise our list below for your team.
Cleaning equipment you'll need
A sturdy grill brush with scraper
Multi-purpose cleaner
Disinfectant
Kitchen degreaser
Microfibre cloths
Non-abrasive sponges, scouring, and scrubbing pads
A mop and bucket
A broom, dustpan, and brush
Cleaning gloves
A complete commercial kitchen cleaning checklist
Kitchen staff typically perform many regular cleaning tasks throughout their shift. Daily sweeping and tidying during the day will make cleaning tasks at the end of the shift less time-consuming. Some tasks can wait until the end, such as emptying and wiping down the trash bins. Here is a helpful restaurant cleaning checklist for daily, weekly, and monthly tasks.
Throughout the shift
Wipe down and disinfect prep areas and line surfaces
Sanitise the cutting boards used for chopping meats or vegetables
Scrub the grill between cooking vegetables and meats
Clean and sanitise utensils between uses
Wipe up any spills immediately with a damp sponge
Daily
Clean the walls to remove splashbacks
Wash and sanitise all cooking and serving utensils
Wash and sanitise dinnerware and glassware
Disinfect or replace sponges
Disinfect the sink and the garbage disposal
Launder cleaning cloths and dish towels, but place aprons and uniforms in the washing machine separately
Dust light fixtures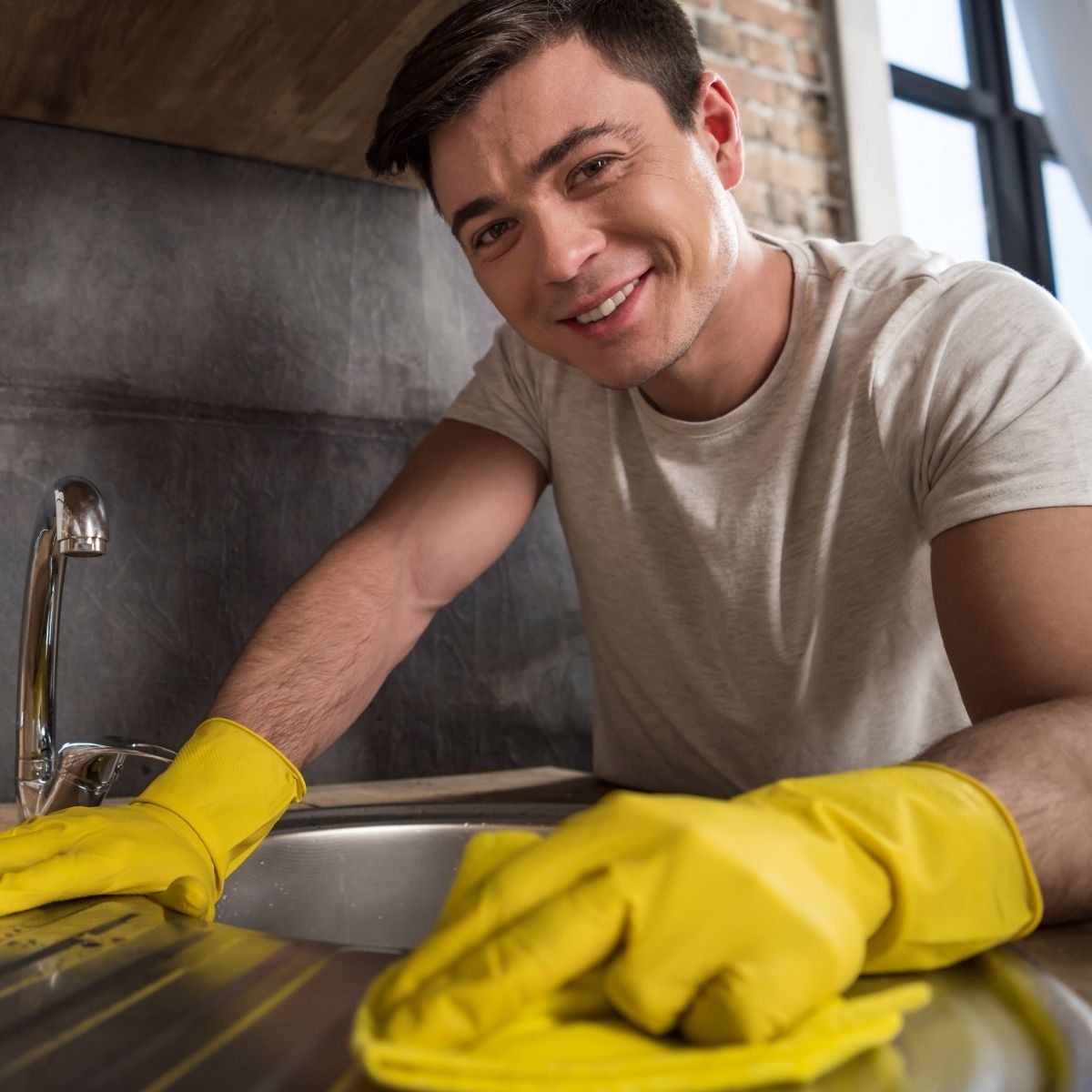 Weekly
Unclog and de-lime all sinks and taps
Wipe down walls to remove grease
Monthly
Clean refrigeration coils
Clean and sanitise freezers
Wipe down the dry storage area
Daily
Clean cooking equipment, including the grill, range, flattop, and fryer
Change the foil lining of the grill, range, and flattop
Wipe down and disinfect large equipment such as meat slicers, juicers, etc
Remove food splatters from the surface of stoves, dishwashers, and refrigerators, etc
Remove and disinfect beverage dispenser heads
Put dirty dishes and hood filters through the dishwasher, using a commercial-grade dishwasher detergent
Wipe down cabinet doors
Weekly
Scrub the

oven

and

wipe clean
Monthly
Give fryers a thorough clean
Move and clean beneath heavy appliances
Wash behind the hotline to prevent clogs
Vent hood cleaning
Daily
Sweep and mop floors, paying extra attention to underneath cabinets, mats, and walk-ins
Clean out grease traps
Wash mats
Weekly
Use

drain cleaner

in

floor

drains

Check

pest traps

and replace if necessary
Daily
Remove all trash and recycling to an outside dumpster or appropriate storage container
Wipe down the interior and exterior of recycling bins. Sweep floor and mop
Daily
Place all garbage in outside garbage bins
Disinfect the inside of the garbage can and its exterior surface
Sweep and disinfect the waste disposal area
Want more great tips about food safety for your business?
Read our food safety blogs for more techniques to help create a cleaner and safer kitchen in your workplace. Take a look at our online and onsite food safety training courses for all food-related sectors across New Zealand.
Food Safe's Training:
Complements compliance requirements
Is simplified and visual, and supportive of implementing learning back on-job
Is delivered by a trained ISO 9001 & 22000 lead auditor
It is delivered by a trainer with first-hand knowledge and experience in high compliance operations where Food Safe also operates, such as the meat, dairy, and seafood sector. This allows us to transfer best practices.
Companies & Brands Food Safe works with: