Understand How Food Control Plans Apply To Different Types of Food Businesses.
This Ministry For Primary Industries – MPI videos below outline how Food Control Plans and Food Safety Management apply to a range of Different Types of Food Businesses.
Food Safety on a Coffee Cart
We make your learning simple to understand and fun experience in our classroom-based training.
If you haven't already booked on our training and like to learn in a fun environment, where a bunch of other trainees share experiences and ask engaging questions, then this is the perfect food safety certificate nz (New Zealand) for you.
Don't just take our word for it, take a look at what other trainees have to say by reading trainee reviews here!
Yes! We use slides, pictures, and videos, so if you are put off by complicated-sounding jargon and just want to be shown how to do things in an easy to apply way:
Book here now or, call us now +6492814226
Food Safe's Trainers are industry experts with Lead Audit ISO 22000 qualifications and have extensive practical experience in high-compliance food manufacture, which we bring to the classroom.
We offer this food safety certificate nz for your convenience at a number of locations across New Zealand near you: Including Auckland, Christchurch, Hamilton, Whangarei etc.
We have successfully delivered customized training at companies and brand listed below, from Gore in Southland to Moerewa in Northland and across from Waiheke in the East to Hokitika in the West!
Food Safety Training Auckland: In addition to training options New Zealand wide this Food Safety Certificate Auckland is also delivered at a number of locations Auckland wide:
In the North Shore, Glenfield, Auckland: Food Safety Certificate North Shore for the convenience of Aucklanders living on the North Shore Area from Birkenhead to Orewa
In Grey Lynn, Auckland: For the convenience of people in the CBD, Viaduct Ponsonby, New Market, Parnell, Onehunga, New Lynn, Henderson
In Manukau, Auckland: Food Safety Course Manukau: For the convenience of people who also live in Papakura, Pukekohe, Papatoetoe, Takanini, Manurewa, Mangere, East Tamaki, Howick & Flat Bush
To request this training and benefit from a fun classroom-based learning experience email us at [email protected]
Book here now or, call us now +6492814226
Some of the Companies & Brands Food Safe works with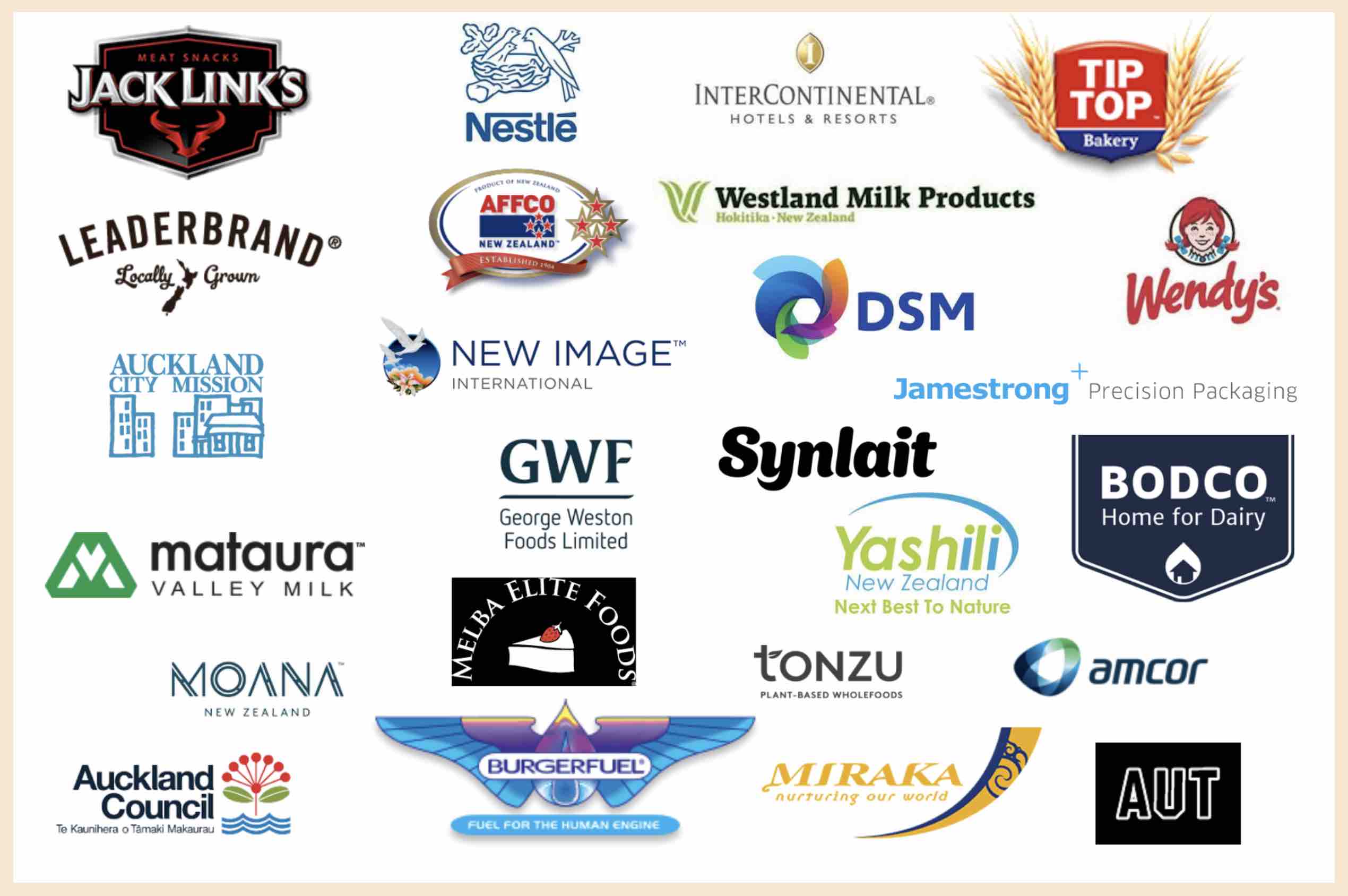 Food Safe Ltd is Accredited by the New Zealand Government + is a Category 1 NZQA-Registered PTE. Training complies with Codex Guidelines
Our training is trusted by both well known New Zealand and Global food companies and heaps of small teams too!
Our training is science-based on New Zealand regulatory and globally recognised best practice including – MPI, FAO, FDA, EU
Food Safe's advisory committee includes leading experts, quality and compliance managers, and governance experts. For even more information about Food Safe and the companies we work with, click here
Food Safe's Training:
Complements compliance requirements
Is simplified and visual, and supportive of implementing learning back on-job
Is delivered by a trained ISO 9001 & 22000 lead auditor
It is delivered by a trainer with first-hand knowledge and experience in high
compliance operations where Food Safe also operates, such as the meat, dairy, and seafood sector. This allows us to transfer best practice.