What is ATP and How to take an ATP Swab Test.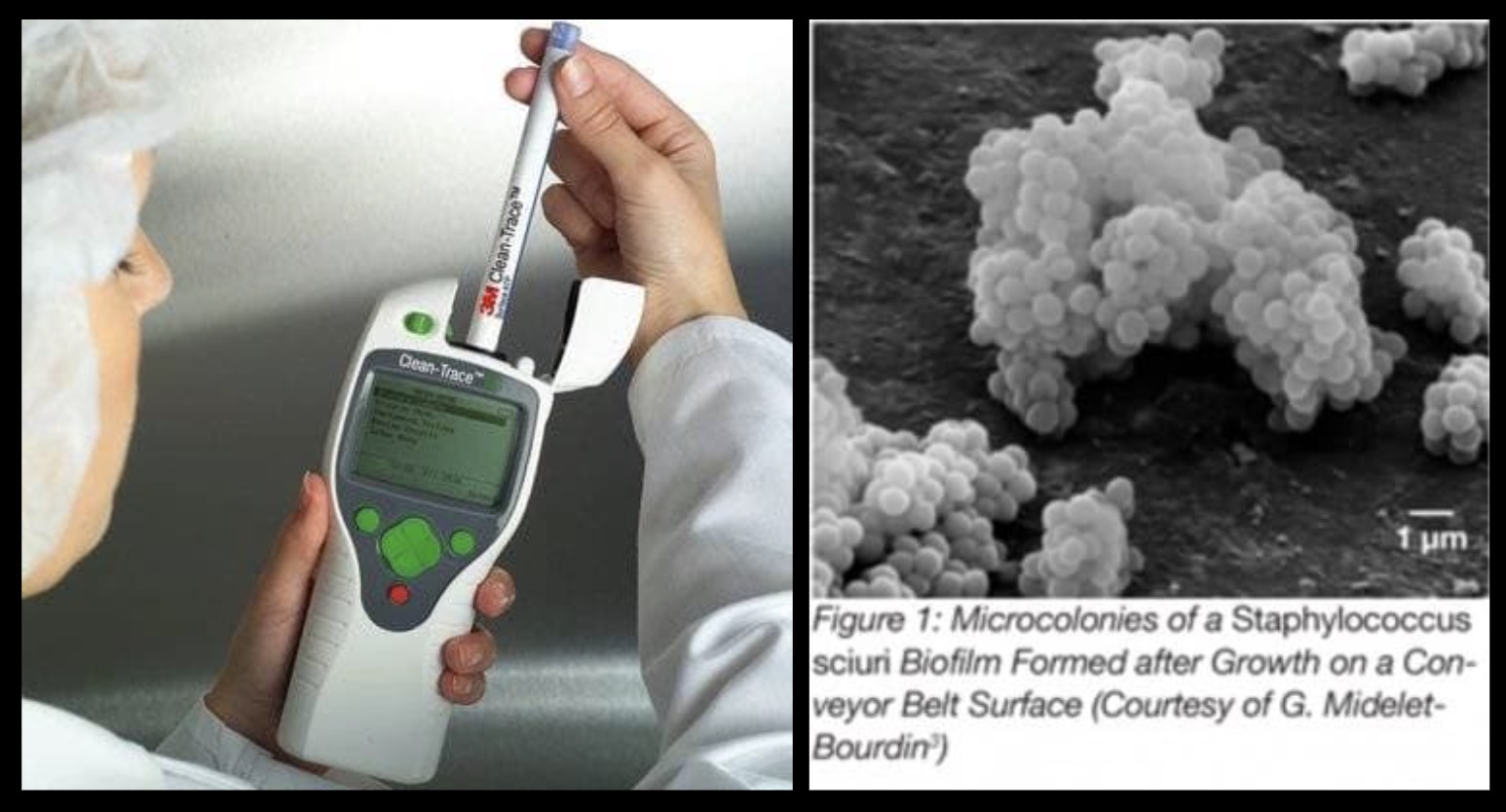 What is Adenosine Triphosphate (ATP)?
Adenosine Triphosphate (ATP) is a molecule found in all living cells including most food residues and microorganisms, is an ideal indicator of hygiene.
An integral component of food safety is the verification of cleaning and sanitation effectiveness. The presence of Adenosine Triphosphate (ATP) is an ideal indicator of hygiene.
ATP (adenosine tri-phosphate) and protein assays are also on-site assays but not specific for allergens. These detect general contamination with biological material /proteins which are not necessarily the allergens of concern but can indicate the level of cleaning capability
What ATP score would indicate compliant cleaning and sanitation procedures?
The color-coded chart below explains how a test is evaluated.
0 to 2.5 (250) = Clean; 2.51 (251) to 2.9 (299) = Caution; 3 (300) to 5 (500) = Fail

How do you carry out an ATP swab?
At Food Safe we passionately assist companies in the food and related products sector with training, internal auditing, and project management that link compliance and operations teams to a continuous improvement journey.
For competency standards-based food safety training aimed at keeping learning simple and focused on the how, why, and when, phone Food Safe on 0800 003097 or email [email protected]