Codex Alimentarius: what is it and how it impacts food standards
If you work in the food industry, you may have heard the term Codex Alimentarius. This blog attempts to explain why Codex Alimentarius is important to understand for all those who operate across food sectors in New Zealand, its impact, and what exactly it is all about.
What is Codex Alimentarius or Codex, for short?
Codex Alimentarius (Latin for Book of Food) is a collection of internationally recognised standards, codes of practice, guidelines, and other recommendations relating to food, food production, and food safety.
When was the Codex Alimentarius Commission established?
The Codex Alimentarius Commission was established in early November 1961 by the Food and Agriculture Organisation of the United Nations (FAO). It was joined by the World Health Organisation (WHO) in June 1962.
What are the Codex Alimentarius commission goals?
The Commission's main goals are to protect the health of consumers and ensure fair practices in the international food trade.
Who is the Codex Alimentarius commission recognised by?
The Codex Alimentarius is recognised by the World Trade Organisation as an international reference point for the resolution of disputes concerning food safety and consumer protection.
Who are the Codex Alimentarius commission members?
Codex Alimentarius Commission has 190 Codex Members – 189 Member Countries including New Zealand and 1 Member Organisation (EU).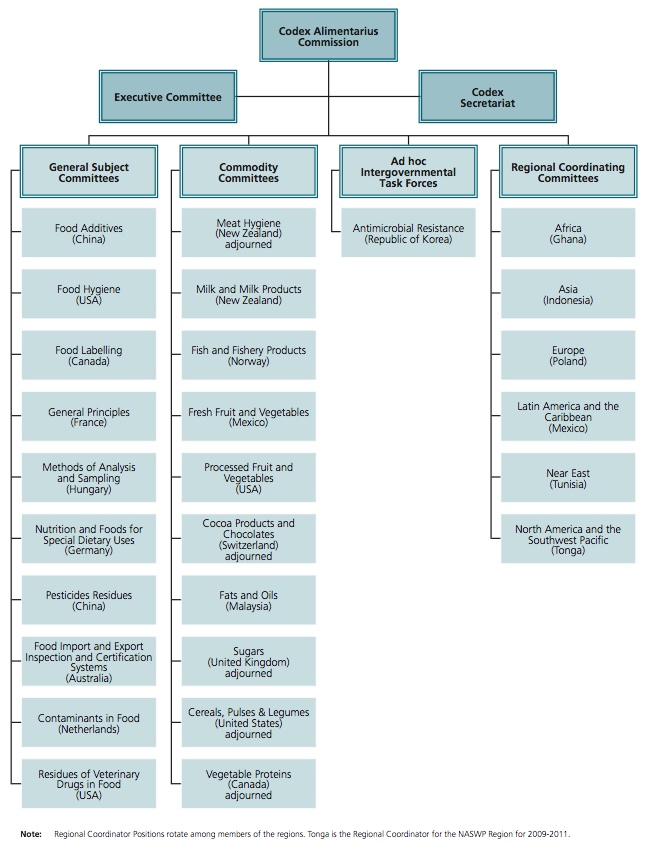 Codex Alimentarius Report
What does Codex Alimentarius mean to New Zealand?
New Zealand attaches great importance to the work of Codex and has been a member since its formation in 1962. The New Zealand Food Safety Authority (NZFSA), now part of the Ministry for Primary Industries (MPI) as the lead agency, is responsible for managing New Zealand's input and participation in Codex.
In 2009, NZFSA developed a new Statement of Intent which underlines New Zealand's commitment to a risk-based regulatory system and standards development programme, underpinned by sound science, and an effective government role in facilitating commerce and market access.
Source: NZFSA – New Zealand's Strategic Objectives in Codex 2010-13 Document, CodexAlimentarius.Org
For standards-based food safety training aimed at keeping learning simple, phone Food Safe on 0800 003097 or email [email protected]
New Zealand's Strategic Objectives in Codex Alimentarius
Celebrating over 50 Years of Codex Alimentarius