Advanced HACCP Training including NZQA Assessment Unit Standard 28265 [Level 5] for Food Operators, Quality officers, QA & Technical Managers, and any person responsible for workplace reviewing of HACCP programmes.
Course Cost: From $2950 +GST
About Advanced HACCP Training
The key benefits of our Advanced HACCP Training course are an in-depth understanding of how to achieve food safety by developing, implementing, and reviewing a HACCP plan for a food processing operation. The advanced HACCP training scheme is a vital course for anyone working in the food industry or anywhere with food safety hazards. This course is also ideal for anyone looking for a food safety refresher course.
Advanced HACCP Training is suitable for: Food operators, food quality control officers, Quality Assurance staff & Technical Managers, and all HACCP review team members.
Demonstrate understanding of a HACCP application for a food processing operation.
Advanced HACCP Duration: 2 Day Course
Delivery options: Offered as LIVE Online Video Conference session as well as On-site Training session.
Advanced HACCP Program Training Options:

Non-unit Standard, Level 5
Recognised Achievement Certificate
NZQA Unit Standard 28265, Level 5
Recognised Achievement Certificate
Advanced HACCP Training Course Content
Non-unit Standard, Level 5
Recognised Achievement Certificate
Course Cost: $2950 +GST
Good Manufacturing practice – GMP to Regulatory (MPI) and Global Codex Standards
Elements for the application of HACCP principles to achieve safety standards and gain certification
Hygiene and Illness Management eg. Norovirus & COVID-19 management
Outline the initial steps – SOPs – involved in developing a HACCP application in processing.
Explain the process of hazard analysis and their controls in processing
Develop and implement a HACCP plan for a food processing operation
Review a HACCP application for a food processing operation
Prepare for getting the best scores for Internal & External Auditing of HACCP Plans

Advanced HACCP Course 28265 Content Summary
NZQA Unit Standard 28265, Level 5 (20 credits)
Recognised Achievement Certificate
Course Cost: $3450 +GST
Our Advanced HACCP Training in New Zealand satisfies FAO Codex Alimentarius, MPI, FSANZ, FDA, BRCGS, WSE, SQF, FSSC 22000 and GFSI recognized program requirements.
What is Hazard Analysis and Critical Control Point – HACCP meaning?
HACCP is a system that proactively identifies, analyzes, and controls biological, chemical, and physical food safety hazards to prevent food safety issues from raw materials procurement, handling, manufacturing, distribution, and consumption of the finished product.
At Food Safe, our Advanced HACCP Training also includes several other generic food safety hazard groups such as:
Allergenic hazards
Nutritional hazards
Labeling hazards
Regulatory hazards
Radiological hazards
What makes the HACCP system globally accepted?
A HACCP-based food safety management system is the best approach to managing food safety risks across the global food supply chain. It is scientifically peer-reviewed and is accepted by Codex Alimentarius. Most regulators around the world such as MPI, FDA, EFSA, CFDA/NMPA, FSSAI, and certification agencies such as International HACCP Alliance, GFSI, and BRCGS recognize HACCP. HACCP is also recognized as part of customer food safety certification standards such as Woolworths supplier excellence program – WSE.
What are the 12 steps of Codex and the Seven Principles of HACCP?
Food Safe's training includes an in-depth understanding of the following 12 steps of Codex Alimentarius and the seven principles of HACCP:
Identify your HACCP Champion
Step 1: Assemble your HACCP team and identify the scope of your HACCP plan (FCP or RMP)
Step 2: Describe the product and distribution
Step 3: Identify the intended use for the product and consider if the target is a vulnerable population such as young, old, pregnant, or immuno-compromised (YOPI)
Step 4: Validate the process flow

Construct a  process flow diagram
Walk the line and confirm the accuracy of the flow diagram and steps
Identify all potential hazards that are likely to occur at each step
Conduct a hazard analysis to identify the significant hazards
Consider measures to control identified hazards

Step 5: Conduct a Hazard Analysis

Use a risk matrix to assist with objectivity

Step 6: Identify food safety hazards (Principle 1)

Complete the hazard analysis by listing all the potential hazards associated with each process step.
Identify significant (CCP/oPRP) and lower risk hazards (PRP/SOP)
Identify food safety control measures

Step 7: Determine the Critical Control Point (CCP)/points/quality points (Principle 2)
Step 8: Establish critical limits that are validated for each CCP/oPRP/PRP/QP (Principle 3)
Step 9: Establish a Monitoring System (Principle 4)
Step 10: Establish Corrective Actions (Principle 5)
Step 11: Establish Verification Procedures (Principle 6)
Step 12: Establish Documentation and Record-Keeping (Principle 7)
Review the HACCP Plan
How often is an Advanced refresher HACCP training certification required?
Advanced refresher HACCP training courses are recommended annually for high-risk manufacturers such as pharmaceutical, nutritional and infant formula plants.
For other food businesses, Advanced HACCP refresher training is recommended once every three years. This helps trainees keep up to date with current good manufacturing practice (cGMP), changes in regulations eg FSMA, overseas market access requirements (OMAR), and supplier requirements such as WSE.
Food Safe's Advanced HACCP training courses have no expiry date. The NZQA unit standard 28265 achievement sits permanently on the trainee's record of learning (ROL).
Is Food Safe's Advanced HACCP Course accepted by New Zealand's Ministry for Primary Industries (MPI) & FDA?
Yes, Food Safe's Advanced HACCP Course in accepted by MPI. The NZQA unit standards such as 28264 & 28265 are also recognized by FDA as part of Risk Management Programs (RMP) and Overseas Market Access Requirements (OMAR) eg. Meat Sector Verifiers.
What are the three types of HACCP Validations as per Codex Alimentarius, 2020 guidelines, included in our training?
The three types of validations include:
Validation to ensure that all elements are capable of controlling the significant hazards relevant to the HACCP application.
Validation of control measures such as CCP/oPRP/PRP/QP (eg. metal detector validation).
Validation to objectively demonstrate that the HACCP control can be achieved consistently under varying production conditions (eg. heat treatment for different flow rates).
What are the three types of HACCP Verification Procedures as per Codex Alimentarius, 2020 guidelines, included in our training?
Procedures to verify that the HACCP plan is being followed and all hazards are controlled continuously
Procedures that show the control measures are effectively controlling all food safety hazards as intended
Procedures to review how adequately the HACCP system is working on a regular basis such as in the following scenarios:

Annually or when deemed appropriate
When changes occur to a product or process
If there is major non-conformance identified
If there is a breakdown of the CCP/oPRP
If there is a new hazard identified, new regulation or OMAR requirement
Advanced HACCP Course US 28265 Resources
Unit Standard 28265: Demonstrate knowledge of and undertake a HACCP application review in a food processing operation
Food Safe's Advanced HACCP Training Courses are delivered by Food Safe's Managing Director, Lead-trainer & Food Safety Expert, Keith Michael who holds:
A Masters Degree in Operations Management
25+ Years experience in Food Processing & Auditing
10+ Years in High-compliance manufacture eg. Infant Formula & RMPs
Dairy Manufacturing: Technical & Specialised Operations
Certificate in Company Direction from the Institute of Directors (IOD), New Zealand
Keith has presented papers at the Food Safety Conferences in 2019, 2020, 2021 & 2022 and bring this cross-sector learning into training.
Keith has many years of experience as a company director where he has assisted companies with Food Safety Compliance, Risk Audit, and closing of gaps identified with smart purpose-built competency training.
View Keith's profile on LinkedIn.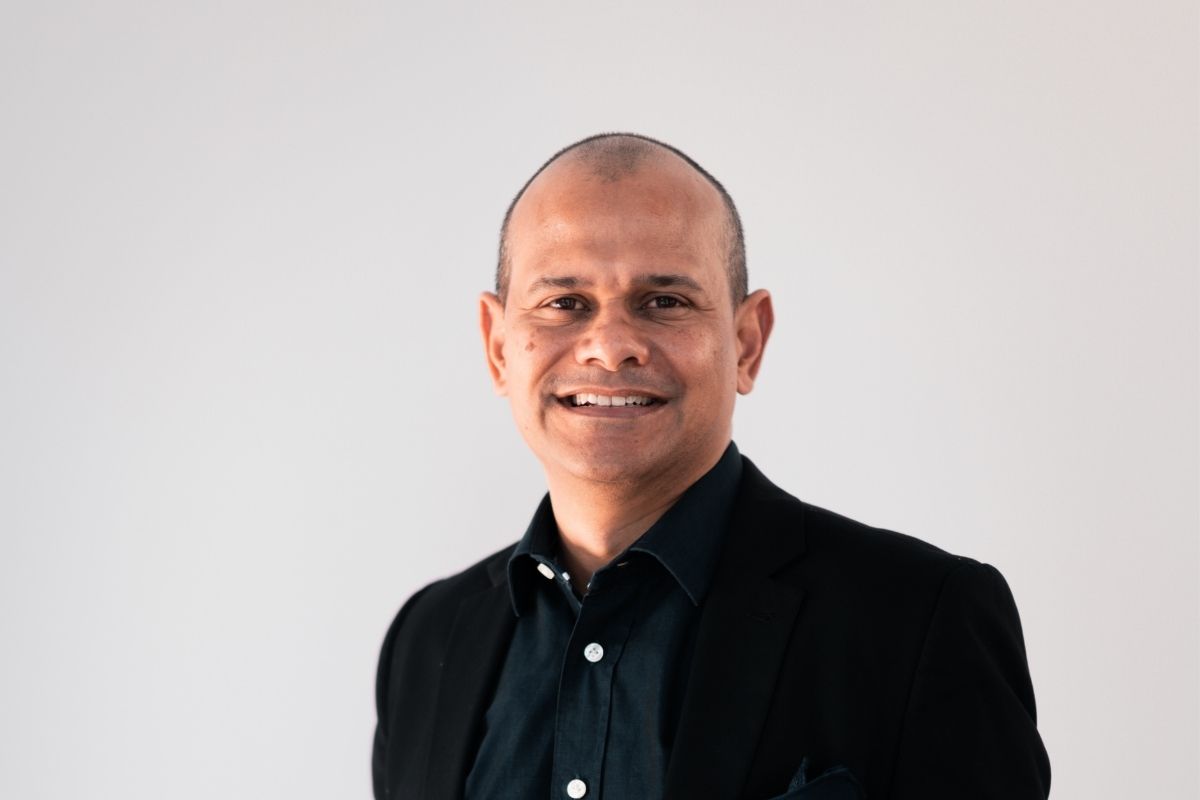 Why Choose us for your Training?
The information we provide you on Advanced HACCP is the very latest.
Learn in an engaging and interactive environment
We use slides, pictures, and a show-me-how approach to our training which suits all learner types
Food Safe Trainers are industry experts and have extensive practical experience in high-compliance areas, which we bring to the classroom training.
How can trainees evaluate providers of Advanced HACCP certification courses?
Consider if the training company is registered with NZQA. Food Safe is not just registered with NZQA but is also a Category 1 PTE
Check that the training programme is not simply 'based on'  level 5 NZQA unit standard 28265 but actually allows achievement and registration on NZQA's record of learning.