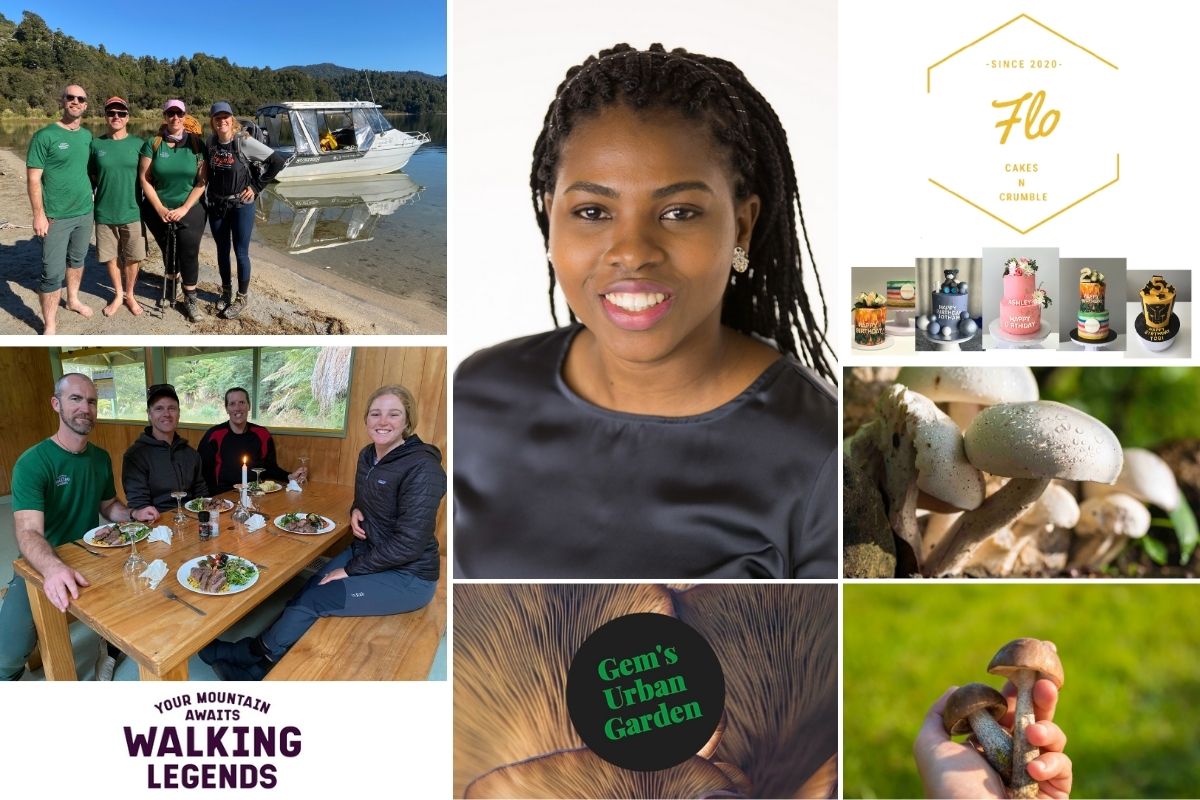 This page features a few of our trainees' businesses and products, as part of Food Safe's post-training support. All the businesses and people featured below are part of our cohort of trainees who attended Food Safety Certificate Training.
Walking Legends was founded by Cathy Taylor and Brad Taylor who share a passion for the outdoors.
Flo Cakes n Crumble – founded by Florence Amasuomo – is an online cake and treats business. Florence loves the fact that their baking brings joy to every celebrant that they bake for.
Gem's Urban Garden – founded by Gemma Overton – grows oyster mushrooms from a small-scale mushroom farm in Torbay, Auckland. They provide sustainably grown, organic mushrooms to local food suppliers.
If you are a Food Safe trainee, we would love to profile you and your business – big or small. Register your interest at [email protected]