Basic Food Safety
and Hygiene Certificate
This course is approved by all New Zealand Councils and Verifiers, and certification auditors globally. Expert-led basic food safety and hygiene course by NZQA Registered PTE.
About our Food Safety Course
Our Level 2, Basic Food Safety Certificate Training Course is designed for:
Small and large food businesses
New and existing food home-businesses
Early childcare centre service and ECE cooks
Healthcare services
Community & charity groups
Aged Care services and hospitals
Bakeries, Cafes and restaurants
Supermarkets
Mobile food trucks and trailers
Job-seekers
Food companies
Any person or workplace handling food
Our food safety course is accepted by all Councils and Verifiers and delivered by a category 1, NZQA-Registered PTE.
This Basic Food Safety and Hygiene Certificate Course is also known as Food Handling Certificate NZ, Food Hygiene Certificate, Food Handlers Certificate, Food Certificate NZ, Food Hygiene Certificate NZ, and Food Safety and Hygiene Certificate. We also include bonus content by way of a basic understanding to HACCP. 
Course Duration: 5 hours
Course Delivery: LIVE Online Video Conference Training and Onsite Training Options available
Outcome: Recognised Certificate of Achievement after successful completion of the assessment
Our training is customized for any person, and small and large food businesses that require learning about food safety methods and food safety controls. We aim to operate to best food safety practices as part of the Food Act 2014, Food Regulations 2015, and local council Bylaws around New Zealand and international Codex Alimentarius global standards.
Basic Food Safety Certificate
Training Course Content
Knowledge of basic food safety and why this course is an investment
Answers to questions such as: Can I cook food from home for sale? What does a verifier look for when auditing me? What does jargon such as a "Level 2 National Programme FCP" mean?
Information on effective personal hygiene
Norovirus, Rotavirus, RSV, and COVID-19 controls to reduce food handling hazards
An understanding of the science of allergic reactions, immune response, food intolerance, and special diets such as Celiac.
Knowledge of the primary allergen groups (applicable worldwide) and implementing an allergen identification list for a Food Control Plan
Effective allergen management tools in a food business such as labelling and cleaning.
Learning key HACCP training NZ temperatures to global standards including both Celsius (°C) and Fahrenheit (°F), and recording temperature of high-risk food. This training has been used by our trainees around the world.
Knowledge of hazards that cause foodborne illness and food spoilage in a food business including pathogenic bacteria, mould, and viruses
Knowledge of methods used to control hazards that cause foodborne illness and food spoilage in a food business.
Identifying common examples of food safety risks
Pest control methods and how to control pests
Criteria for verifier inspections and audit checklists
Overview of legislation including the Food Standards Code 2002, Food Act 2014, Food Regulations and how the law applies to a workplace or food business
Knowledge of the key elements of a Food Control Plan – FCP + 3 Step Corrective Action – Codex Alimentarius
Practice filling out key food safety records – Food Control Plan Diary
Gain insights into Council and Verifier Audits, and how to achieve an A Grade Council Audit
Extra research and microbiology information based on our MOC with AUT University – School of Applied Sciences.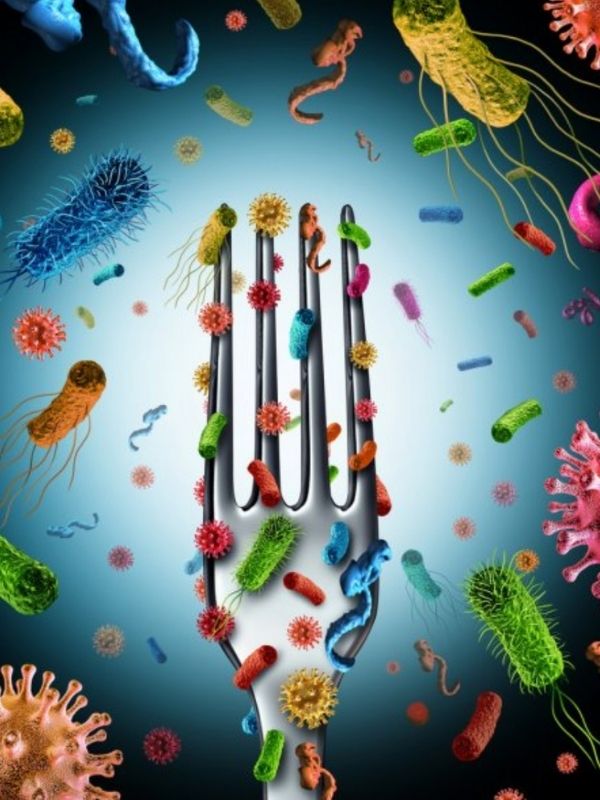 Basic Food Safety and Hygiene Certificate Course is suitable for:
This food safety certificate (also referred to as a food hygiene certificate) suits people looking for a job or working in a food business or workplace and:
The Essential Food Services sector
Hospitality sector including cafes, restaurants and bakeries
Supermarkets, Dairies & Convenience stores
Aged-care facilities & Hospitals
Child Care Centres (ECE)
Food Truck Drivers
Food Processing Companies
Cold Storage and Supply Chain
Produce Handling roles
Hygiene and Cleaning jobs
Meat, Seafood, and Dairy companies
Petfood companies
Our food safety course is also suitable for any person:
looking to start a home food business (so you understand the law),
working on a farm or fruit-picking; and
looking to up-skill, re-tool and improve their CV for a job in a food company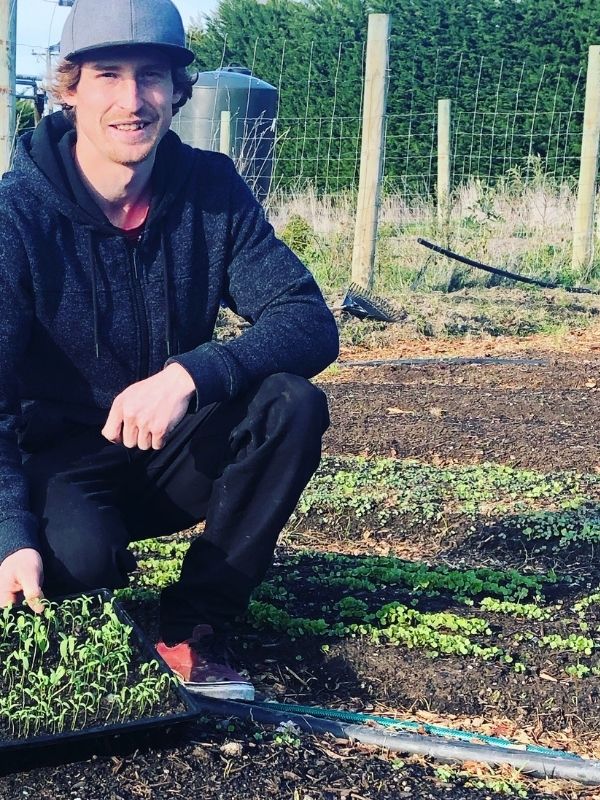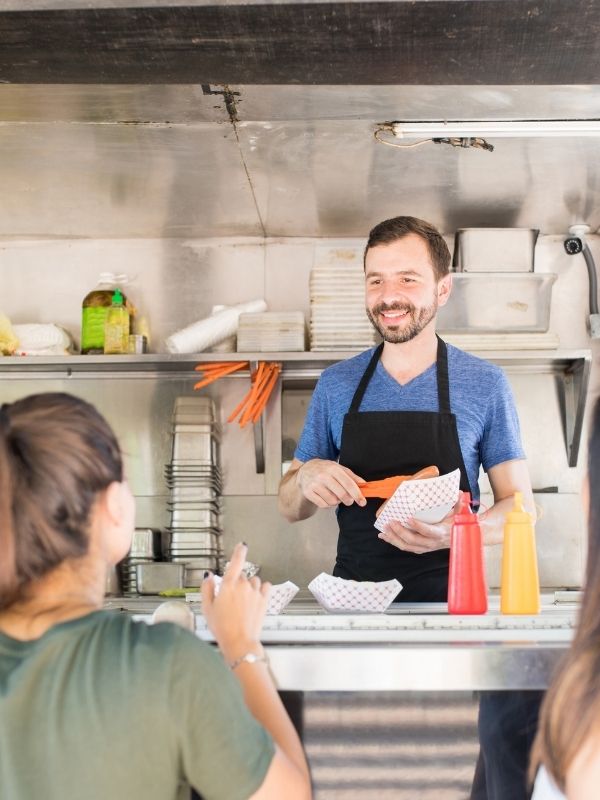 Why Choose us for your Food Safety Certificate Training?
We have collaborated and delivered food safety and hygiene certification training for a number of performance-fuelled organizations and global brands.
The topics we cover and the information we provide on food safety is the very latest.
Students gain knowledge and learn in an engaging and interactive environment
Our course presentation style suits all learner types. We use slides, pictures, and a show-me-how approach to our food safety training.
Food Safe Trainers are industry experts with Lead Audit ISO 22000 qualifications and have extensive practical experience in high-compliance food manufacture, which we bring to the classroom.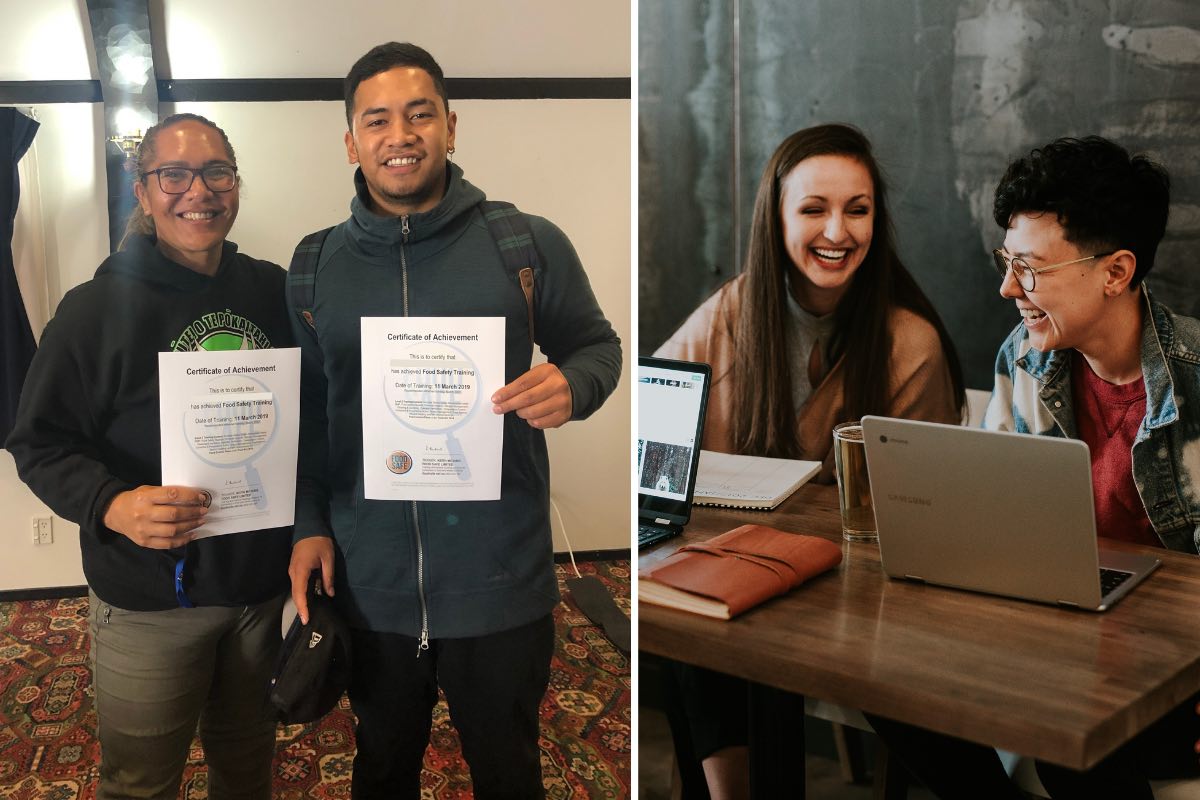 Food Safety Training Delivery
We deliver Expert-Led Online Food Safety Courses and On-Site Food Safety Certificate NZ Courses and Training across New Zealand.
ONLINE FOOD SAFETY COURSES:
Delivered LIVE Online via video conferencing
ON-SITE FOOD SAFETY COURSES:
For your convenience, we hold our Food Safety Certificate NZ course and our other food safety training courses at a number of locations across New Zealand. This includes food safety courses in Auckland, Christchurch, and Hamilton.
We have successfully delivered customised food safety training courses at companies from South Island to the Northland and across from Waiheke in the east to Hokitika in the West!
We go well beyond just basic food safety training to nurture your business plans post-training. One of our invaluable services includes an EXCLUSIVE and passionate post-training Facebook community support group. Our former trainees and successful business owners help support and guide each other on their food business journeys.
Food Safety Training Locations
In addition to training options New Zealand wide our Food Safety Certificate Auckland Course is also delivered at a number of locations Auckland wide:
In the North Shore, Albany, Auckland: Food Safety Certificate North Shore for the convenience of Aucklanders living on the North Shore Area from Birkenhead to Orewa
In Grey Lynn, Auckland: For the convenience of people in the CBD, Viaduct Ponsonby, New Market, Parnell, Onehunga, New Lynn, Henderson
In

Manukau, Auckland

: Food Safety Course Manukau: For the convenience of people who also live in Papakura, Pukekohe, Papatoetoe, Takanini, Manurewa, Mangere, East Tamaki, Howick & Flat Bush
A great perk we include in our Auckland and all NZ courses is free off-street parking, an invisible and additional cost you need to consider when choosing your food safety course provider.
Our basic food safety course includes FCP resources in Te Reo Māori, Mandarin 普通话, Hindi हिंदी, Korean 한국의, Thai ภาษาไทย, Khmer/Cambodian, and Vietnamese Việt.
Training Location: Christchurch
Russley Golf Club & Function Centre
428 Memorial Avenue
Christchurch, New Zealand
Get Directions
Training Location: Hamilton
Ventura Inn & Suites
23 Clarence Street
Hamilton, New Zealand
Get Directions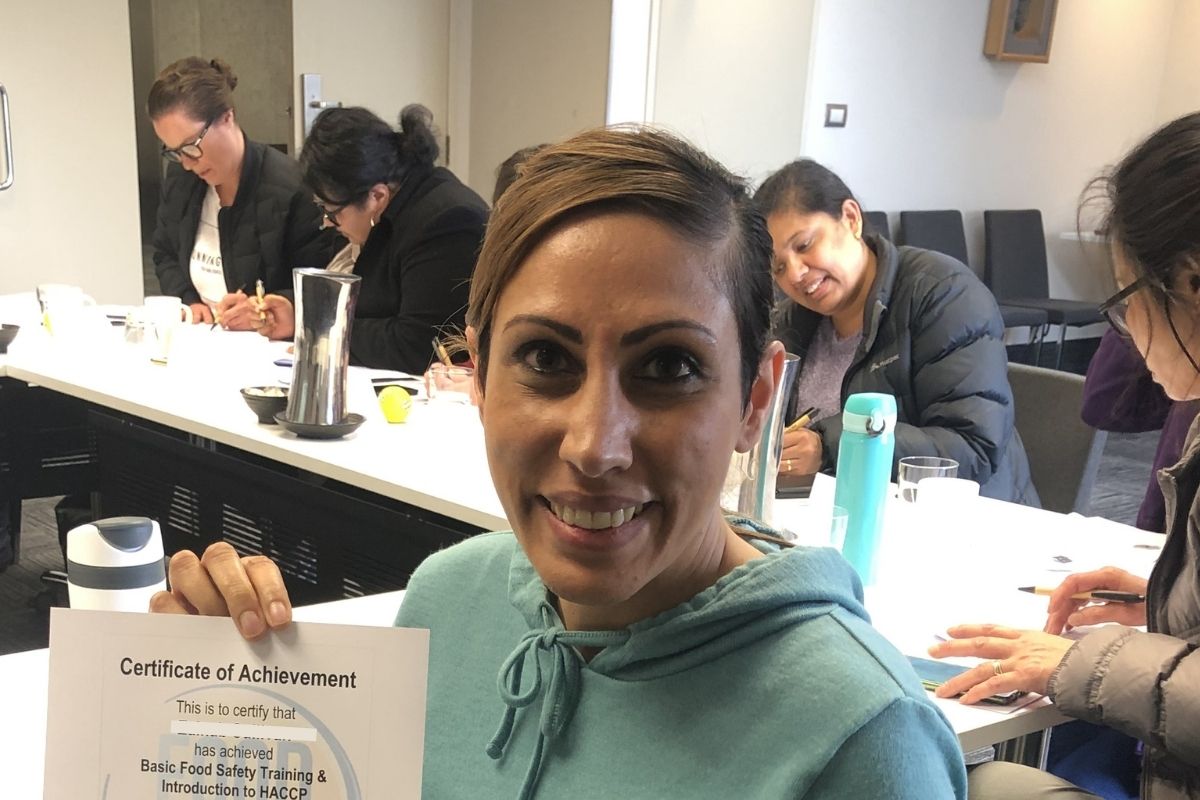 Food Safety Certificate: How long does my Food Safety Certification last?
Best practice for Cafes and Restaurants: Refresh your food safety course knowledge and renew your certificate every 3 years at the latest.
Food Manufacture, Customised food Control Plans & Risk Management Programmes: Refresh your course knowledge and renew your certificate every year.
★★★★★
I just finished my food safety online with Keith. It was very informative course . Thank you so much. I would recommend to my friend.
Khemakorn Sawangnednin
★★★★★
It's my first time having an online training that conducted in English. We were a bit worried as Englisg is not our mother language and we all find that it's been and gone well. Keith Michael conduct this Food safety training very fun and we found that his English is understandable. We will recommend more friends to explore an online training with FoodSafe. Khob khun kha and Thank you once again.
Maliwan Vonganun
★★★★★
Very informative. Fun class. Well tailored to individual needs and situation.
Lincoln Mail
★★★★★
Thanks to the coach, really helpful course, love it.
Kevin He
★★★★★
Went really well. Enjoyed it
Maryrose M
★★★★★
Very interesting class.
Fanhua Zeng
★★★★★
Fantastic, learnt a lot and is very insightful. Would do again and highly recommend
Juliette Gibbons
★★★★★
Excellent experience with the online course. Keith is a very knowledgeable genuine instructor, I recommend this course to anyone interested in food safety. Thanks
Niko Nash
★★★★★
Great course. Covered everything I wanted to know. The online tutor was clear and easy to follow. I enjoyed it. Thanks
kelcy lewis
★★★★★
Awesome job thanks best training eva clear and understanding with good jokes
Lewis Ashby
★★★★★
Really love the course today and very satisfied with it.And can't wait to let my other family and friends knows about it too
Pomani Biudole
★★★★★
What a pleasant experience doing this online course! The presenter was such a personable man who made it his priority to put people at ease. He checked in with individuals regularly and related the teaching to the personal situation of the individual where possible. Keith (presenter) went at a gentle pace through the material with slides, video and anecdotes as teaching tools. The assessment at the end had a good time allowance with clear questions in an easy to follow layout.
Dixie McDonald
★★★★★
Great customised training thank you. I appreciated being able to ask questions specific to my circumstances.
Tracy Freeman
★★★★★
The content and presenter were great. Recommend to anyone
Lee-Anne Turi-Welsh
★★★★☆
Took online lesson for Basic Food Sarety and Hygiene Training. Learned a lot and the instructor was really making an effort to make this a fun experience, which I appreciate. My only issue with the entire experience is the duration is too long and not ADHD friendly. Feel like I missed out on a lot and my brain was just like:" Nah, can't focus right now."Would be nice if the course had more frequent break time and even break it into a two day course.
Lamer Li
★★★★★
Great course
Roseanna Marchant-Bullen
★★★★★
Really enjoyed our food safe zoom meeting today with Keith today, Keith was informative and was easy to understand. Loved the magic tricks at the end 😆Thanks Keith
Brenda Reid
★★★★★
Very informative and covered more than the basics. Thank you for making the class fun and accessible.
Bertus Britz
★★★★★
Great informative course. And tutor was great. I do recommend.. thanks
Hoopa
★★★★★
Thank you so much for the opportunity, enjoyed it and I have learned so much. Massive thank you
Angelina Misa
★★★★★
The trainer and course was very informative and I learnt a lot. Thank you.
Jackie-Lee Haereiti
★★★★★
Great days training. Easy to follow slides and additional information for future reference. Will be printing the resources and using them as reminder info.
Esjay Ef
★★★★★
Our tutor was awesome. You could certainly tell he's been in this for a long time. Very professional & polite. Clear & concise. Content was easy to understand. For this is the reason I achieved my certificate. Bravo!
Kathleen Lindsay
HOW IT WORKS: Steps to Book Your Course