Unit Standard 167 Certificate
Unit Standard 167 Certificate Course for people in food businesses who require training of this specific Unit Standard
About Unit Standard 167 Certificate
The Unit Standard 167 Certificate course is for people in food businesses who require training in this specific Unit Standard.
Training includes two practical assessments for achievement and covers the following areas:
Personal hygiene
Prevention of cross-contamination
Measuring and acting on the temperature of high-risk food
Unit Standard 167 training is on request and is only available in groups of 6 or more at the client site.
Food Safe Ltd is a Category 1 NZQA-Registered PTE. Training complies with the Food Safety Bylaws and Verifier Audits right across New Zealand.
Our food safety training is trusted by both well known New Zealand and Global food companies and heaps of small teams too!
Food Safe's advisory committee includes leading university microbiology experts, operations, quality and compliance managers, and governance experts. For even more information about Food Safe and the companies we work with, click here
Why Choose us for your Training?
The information we provide you on food safety is the very latest.
Learn in an engaging and interactive environment
We use slides, pictures, and a show-me-how approach to our training which suits all learner types
Food Safe Trainers are industry experts with Lead Audit ISO 22000 qualifications and have extensive practical experience in high-compliance food manufacture, which we bring to the classroom.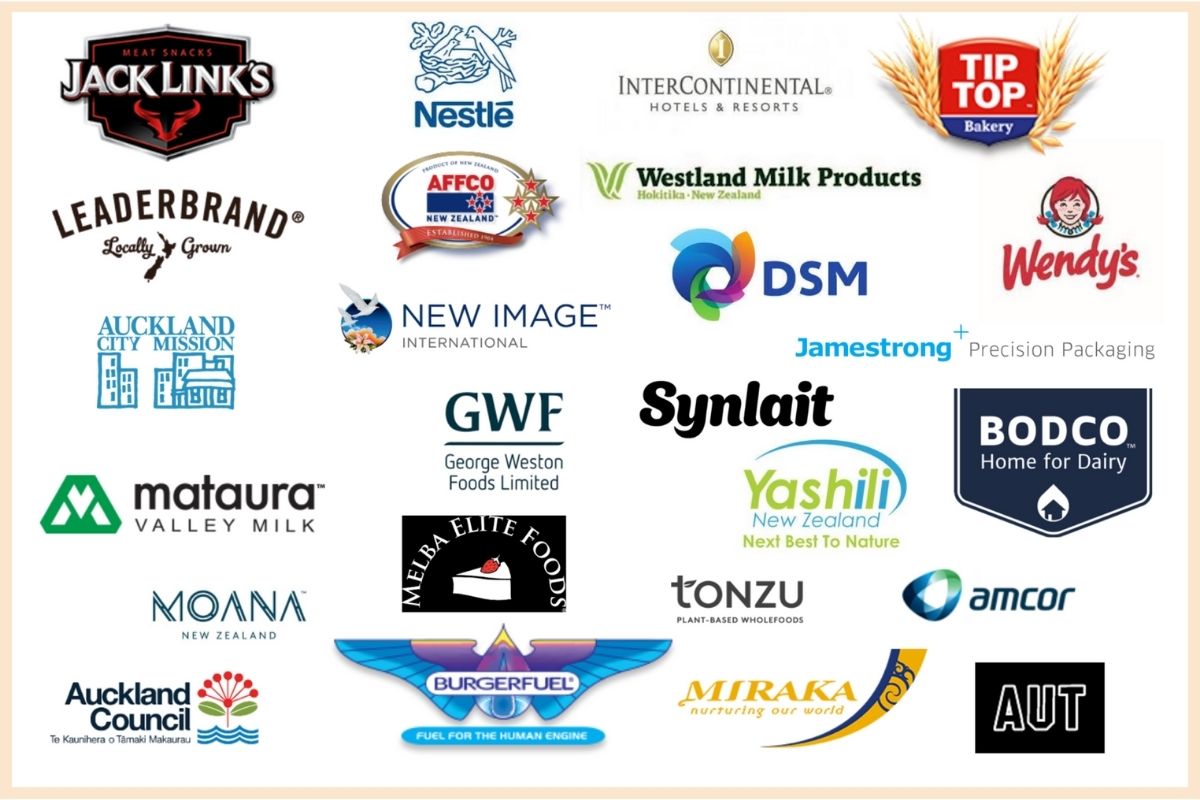 New Zealand Food Sector Overview